CR15: 3 Port Smart Phone Charger with Speaker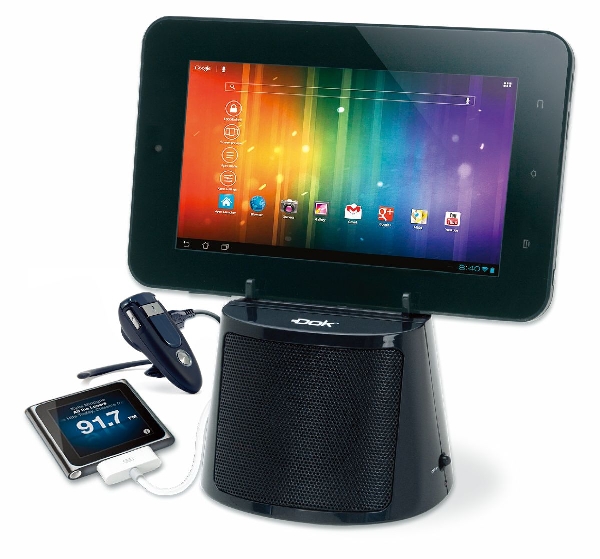 Will the DOK Chargers charge the iPhone 5?
Yes. The DOK chargers have USB ports. They will charge most anything that charges with a USB cable you would normally connect to your computer USB ports. NOTE: Your device may have come with a charging cable with one end being a 110V plug. Many users are not aware the cable can be disconnected from that plug and reveal a normal USB cable end that will connect to our USB ports.
This unit will charge your smartphone, iPad, iPod, tablet, MP3 player and most any device that can be charged with a USB cable. You can charge up to 3 devices simultaneously. It includes a built-in speaker to listen to your device as well. Built-in to this charger is SCD (Smart Current Detection) Technology. SCD will protect your device's battery from being over charged and destroyed.
Compatible with Smart phones, tablets and MP3 players
SCD (Smart Current Detection) Technology
Cradle to accommodate Smart Phone
Charge to 3 devices simultaneously
1.5W Power output
Speaker
Glossy piano finish
3.5mm iCable
3.5mm AUX input
AC/DC Adaptor (Range: 110V/50Hz - 240V/60Hz)
Now Only $34.99